Travelogue Trio (Cunningham, Cage, Rauschenberg)
Dimensions
95 cm x 95 cm x 20 cm
Materials
Sandblasted carved glass and painted aluminum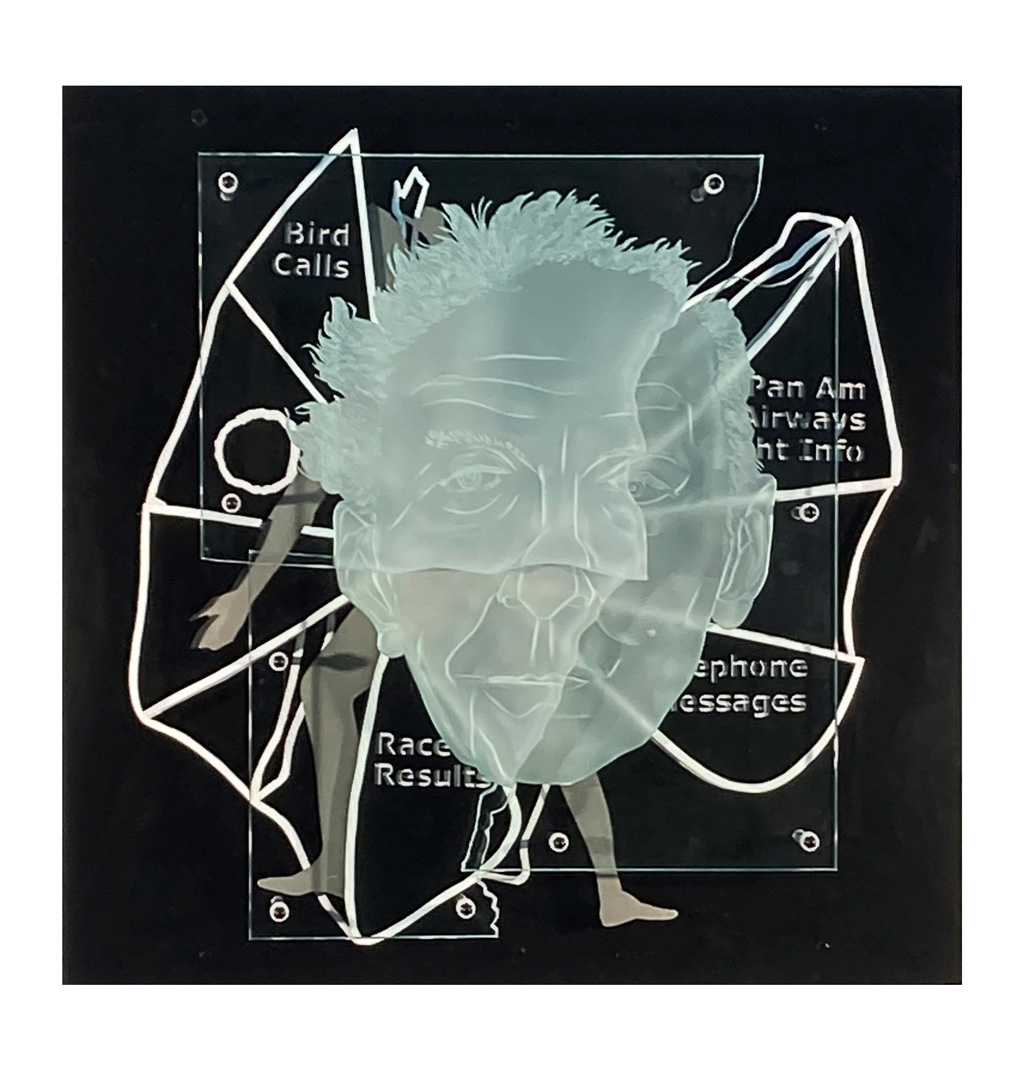 Travelogue, a collaborative work between the choreographer, Merce Cunningham, the composer, John Cage, and the painter/decorator Robert Rauschenberg premiered in 1977. This piece marked the first return of Rauschenberg to the group since 1964. Previously they had met and worked together at the breeding ground of avant-garde art, Black Mountain College in North Carolina. This sculpture is a tribute to that monster trio that participated together on 23 performance pieces between 1954 and 2007.
The collage of images in the background depicts the color wheel fans from Rauschenberg's decor, two dancers from the performance Karole Armitage and Merce Cunningham, and descriptive text from John Cage's composition "Telephone and Birds" which was a word salad of bird calls and pre-recorded telephone messages.
The recomposed head in the foreground adds this piece to my torn photo series and shows Merce Cunningham in the upper left, John Cage in the lower left and Robert Rauschenberg on the right.